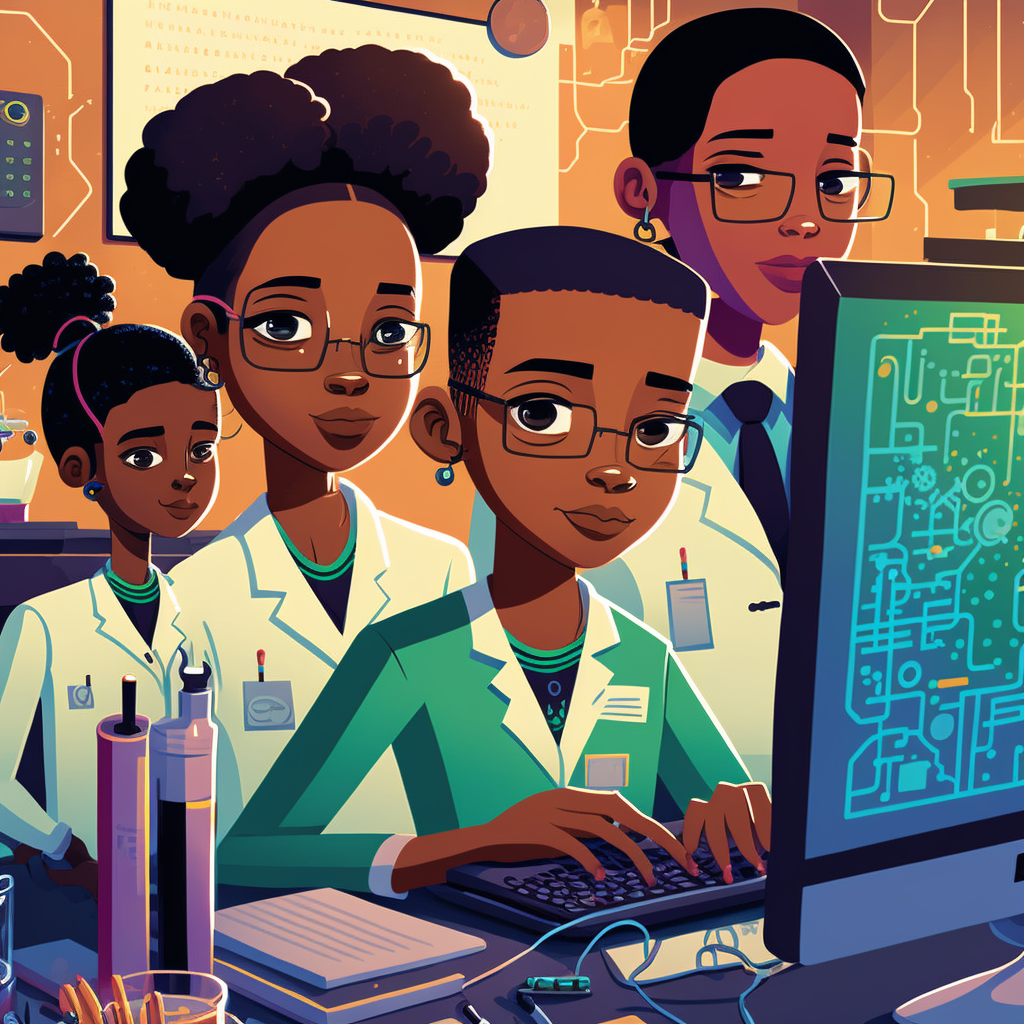 Closing the income gap through STEM education
At OpenWise Learning, we are committed to providing marginalized youth with the education and resources they need to succeed in science, technology, engineering, and math (STEM). We believe every child should have the opportunity to develop their potential in these fields, and we work towards this goal through our blended and global approach to STEM education. By empowering kids to positively impact their communities and our planet, we hope to close the income gap through STEM education.
The Income Inequality Barrier to Quality STEM Education
However, we also recognize that income inequality is a major barrier to accessing quality STEM education. In the United States, 42% of Black boys are educated in underperforming schools, and fewer than 20% of low-income Latinos live in households where anyone has completed post-secondary education. Additionally, access to advanced-level courses is more prevalent in suburban middle-class communities and schools serving white and Asian students. In contrast, fewer than 33% of high schools serving the most Hispanic and African-American students offer calculus, and only 40% offer physics.
Strategies for Closing the Income Gap through STEM Education
So, how can we address income inequality through STEM education? Here are a few strategies:
Increase funding for STEM programs in low-income schools. By providing more resources for schools serving marginalized communities, we can help level the playing field and give students the same opportunities as their wealthier peers. This could include funding for teacher training, new technology and equipment, and extracurricular STEM programs.

Provide mentorship and apprenticeship opportunities. Giving students a chance to work with professionals in STEM fields can help expose them to potential career paths and build their networks. At OpenWise Learning, we offer mentorship and apprenticeship programs that allow our Scholars to gain real-world experience and build their offline social networks.
Use project-based learning to engage students. Project-based learning is a teaching method that involves students in solving real-world problems through hands-on projects. This can be especially effective in STEM classrooms because it allows students to apply their knowledge and skills to real-world situations. At OpenWise Learning, we use project-based learning to tie together separate but related topics and help our Scholars develop problem-solving skills.

Promote diversity in STEM fields. It's essential to have a diverse workforce in STEM fields to ensure that all voices are represented and to better serve the needs of society. By promoting diversity in STEM education and encouraging students from marginalized communities to pursue careers in these fields, we can help close the income inequality gap.

Educate parents and community members about the importance of STEM education. Many parents and community members may not be aware of the importance of STEM education and the opportunities it can provide for their children. By educating them about the benefits of STEM and providing resources and support, we can encourage more students from low-income communities to pursue careers in these fields.
Conclusion
By implementing these strategies, we can work towards a future where all students have equal access to quality STEM education and the opportunity to succeed in their careers. This will not only help reduce income inequality, but it will also benefit society as a whole by fostering a more diverse and skilled workforce in STEM fields. At OpenWise Learning, we are committed to using these strategies and others to provide marginalized youth with the education and resources they need to succeed in STEM and positively impact their communities.