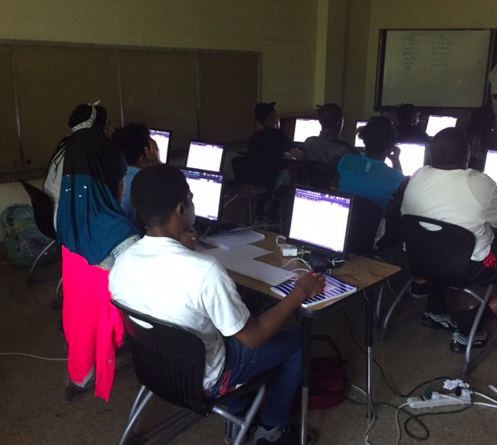 DC Summer OWL Immersive Week 2
Week 2 of the OpenWise Learning DC Summer Program hit the ground running! We went further with  HTML coding and mid-week our OWL Scholars split into teams for a challenge. Who could fix a site's broken code first?
Do all of your tags have closures?
Are all of your items properly listed in the ordered or unordered list?
Proofreading in coding is very important!
We learned how to also do more with the style sheets.
What's a webpage without some variety of text, font and color!
During Week 2 we explored in detail more UN Sustainable Development Goals (SDGs).
We talked about SDG #1 Poverty, and SDG #5 Gender Equality.
Our Scholars learned that extreme poverty means living on less than $1.25 a day. We saw how boys and girls are treated differently around the world based on gender expectations.
Scholars saw how fragile aquatic environments are in SDG #14 Life Below Water.
We hope everyone enjoyed the 4th of July! Back next week with more Tech and Social Justice Education!